EXMOUTH BED & BREAKFAST
 01395 742856 - 07552 313653
CHARMING BED & BREAKFAST ACCOMMODATION IN EXMOUTH, DEVON
Hi!, We are Theresa, Lucy and Craig!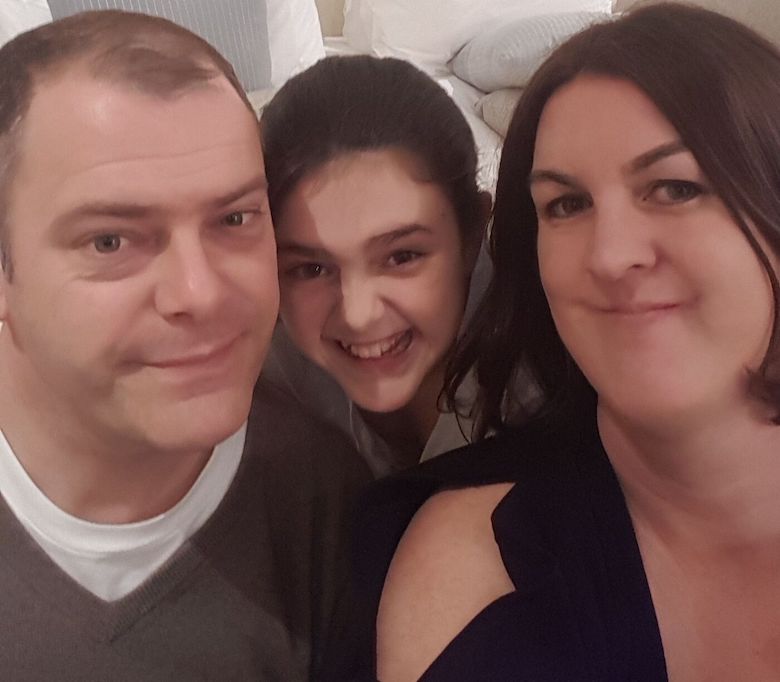 Putting the T.L.C. into our bed and breakfast!
Our journey together starts and finishes in a B&B…
My name is Theresa, your host at TLC Exmouth  Bed and Breakfast. I am a Midlands girl at heart, but moved to Lancashire to study and embark on a 24 year career in the Social Care industry. Travelling around the gorgeous wilds of Lancashire, I happened to stay in a bed and breakfast and that's where I met Craig, and where the whole adventure started.
Craig says life would be so simple without his other half keeping him busy! … Craig is a retired Royal Marines Commando and a people's person to the core. He's always on hand with a warm welcome, and he is passionate about Devon. If you want to know what's on and places to explore? He's your man. Catch him at breakfast. He loves the mornings!
In 2008, our daughter Lucy was born. She's a go-getter, wants to aim high when she grows up, but right now she is pretty much the driving motivation in our home!
We moved to Devon 2014, and before we settled on Exmouth, we did quite a bit of travelling around as this was going to be our forever home. Of course we wanted the perfect spot for a dream bed and breakfast.
When we got to Exmouth, we just fell in love. We instantly knew this was it, and in 2018 we finally got to open TLC Exmouth Bed and Breakfast! We adore it here and want you to love it as much as we do. Please check out the website video's for a glimpse!
When we aren't looking after our guests, we enjoy walking and biking along the local trails and exploring the backcountry and hidden gems of the County. We are on hand to give good advice regarding attractions, places of interest, eateries and any trails that can be explored.
We love introducing our guests to Exmouth, Devon, and all it has to offer. We can recommend the excursions to Jurassic Coast, Lympstone, a day out to Sandy Bay Beach, Dartmoor, Woodbury, Stuart Line Cruises, World of Country Life, Bicton Gardens, River Exe Café by water taxi; you name it, we've got our favourites and the list could go on!
We look forward to welcoming you soon to TLC Exmouth!
Theresa, Lucy and Craig
Owners